Home 
 
IMPORTANT NOTICE: The Insurance Quote Form below is Copyrighted material by Enhanced Web Services and is Protected by Law and may not be reused, printed or copied either electronically or digitally without the expressed permission of Enhanced Web Services. The Copyright Act provides for both civil and criminal liability for acts of copyright infringement.
 
Note: The above logo and copyright information is replaced by your agency logo
when this form is purchased and licensed for usage on your agency web site.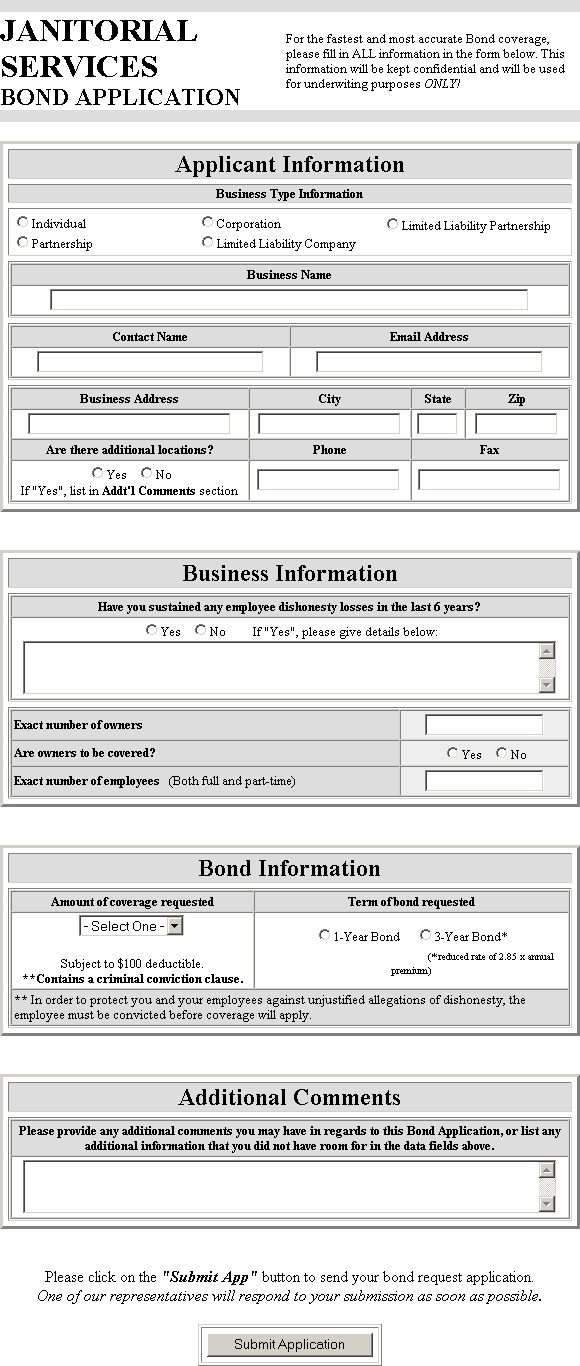 ---


This Janitorial Services Bond Form Copyright © 2003 by ENHANCED Web Services